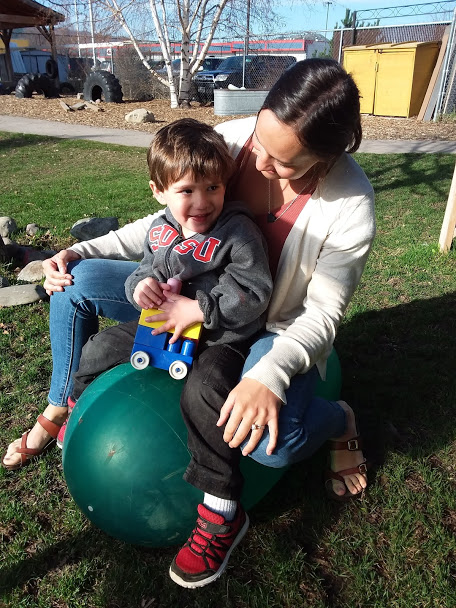 Discovery's philosophy is firmly grounded in the concept that children learn best through play! Children develop self esteem and an enthusiasm for learning through a creative, non-stressful educational experience. Our core values guide our work and philosophy of early learning.
Children are competent and capable. Respect for, and trust that children can participate and contribute to the daily learning experiences is the basis for developing appropriate programming.
Children need empathy and a sense of belonging. Helping children become aware of the various gifts and abilities they and their peers possess promotes respect for each other's strengths and challenges and heightens their ability to be sensitive and supportive of one another.
Children have the right to explore. Children have the right to explore the arts, sciences, language arts,and relationships within a community of caring, nurturing adults and in beautiful environments that are interesting, well-cared for, and reflect the culture of our community. Children have a right to explore and experience the natural world, both indoors and out, with enough time and space to imagine and explore in ways that nurture deep learning.
Children need respectful relationships. Children need adults who intentionally plan experiences and activities that are important to them, and who teach them the social and language skills necessary to communicate with adults and peers in an appropriate manner.
Children come from families. Families are a child's first teacher and hold the key to the healthy development of their children. We cannot do our work without them.