Discovery provides full-day, year-round childcare for children 19 months through 6 years of age during the school year, and up to age 8 during the summer and school holidays. From 9:00-12:30, all children enrolled at Discovery receive age-appropriate structured learning activities within one of these 3 classrooms:
Playgroup "Squirrels" for children ages 2-3. We enroll a few children between the ages of 19 and 24 months who are a part of this group as well. Class size is 12 children with 3 classroom staff: Meredith Mikkola, Shay Reynolds, and Megan Olsen.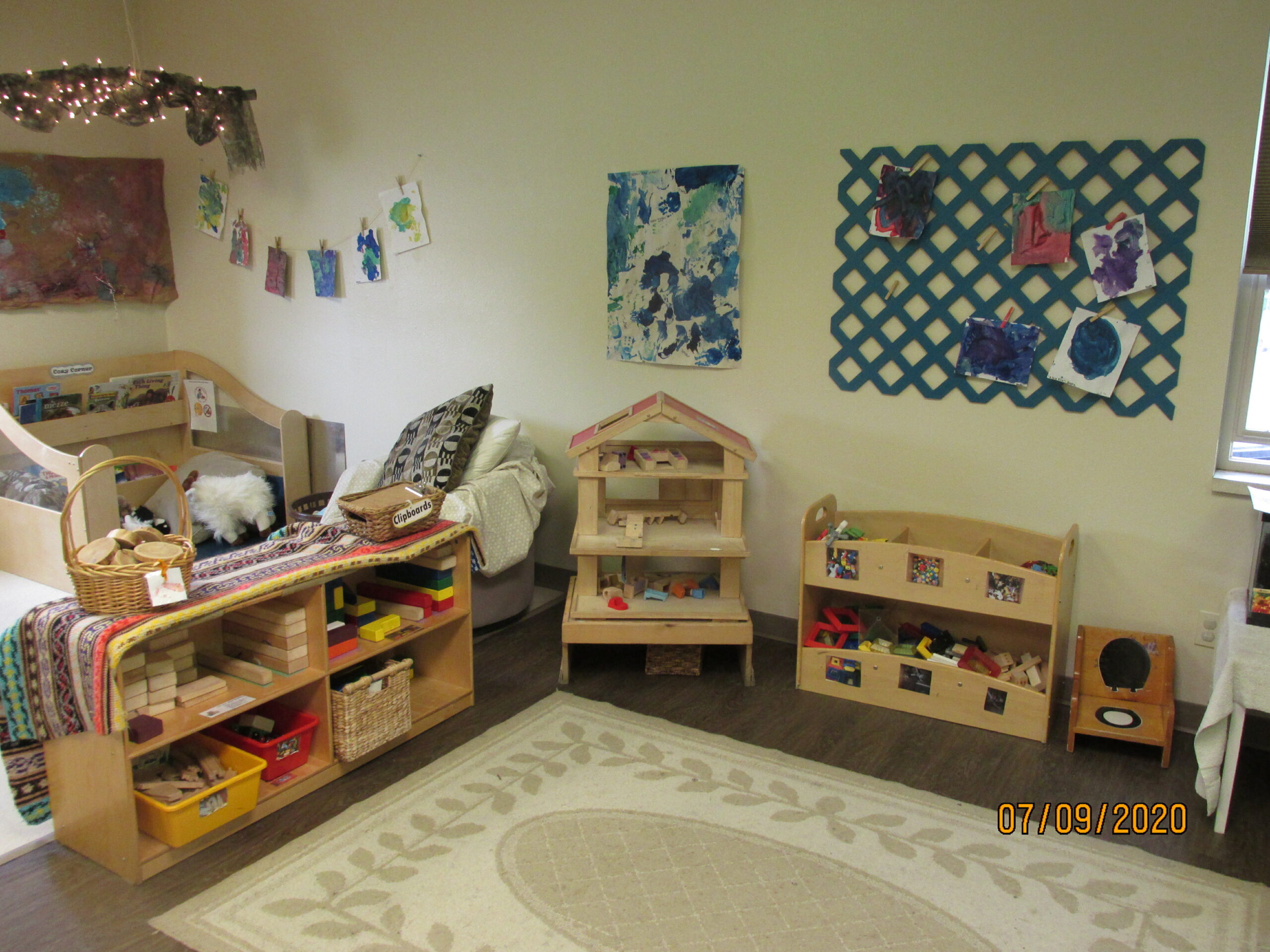 Preschool "Mountain Lions" is the class for children ages 3-4. Class size is 14 children with 2 teachers and a floating assistant teacher. Lead Teachers are Linda Crayne and Tamara Pitman, assisted by Jasmine Gardner.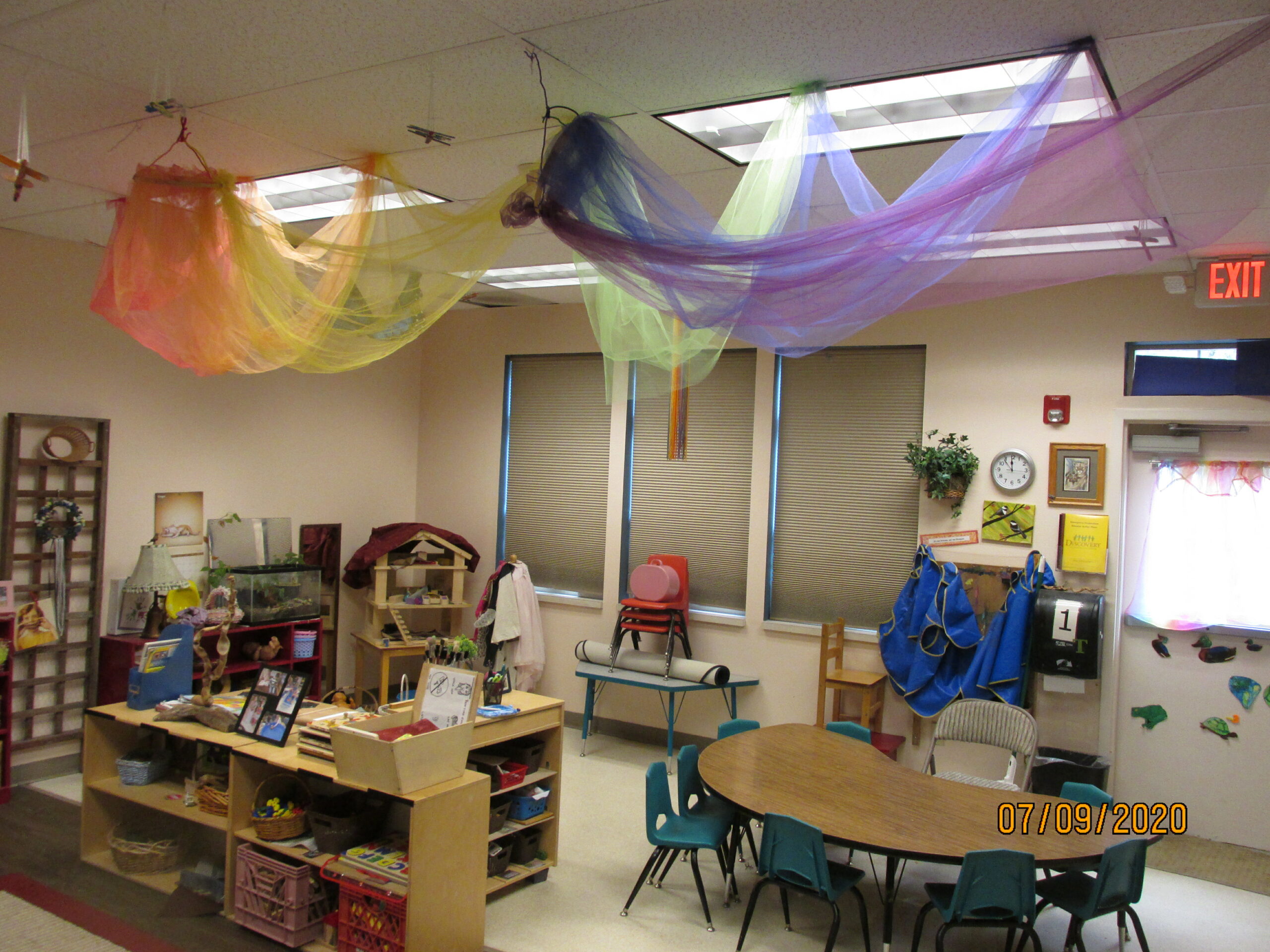 Pre-K Eagles: for children ages 4-5. Class size is 16 children with 2 teachers and a floating assistant. Lead teachers are Torree Heaton and Devin Saucy, assisted by Jasmine Gardner.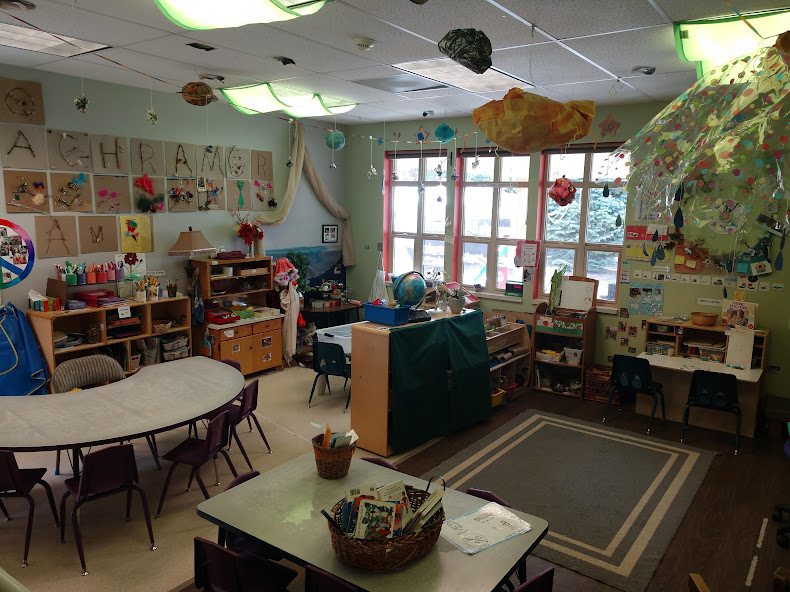 Children's schedules range from two mornings a week to five full days a week. Placement in classrooms is based on when children will be entering Kindergarten.
Discovery's program includes plenty of time for children to engage with others in mixed-age settings. Early mornings and afternoons provide opportunities for children to interact with younger and older children. Older children get to be leaders, models, and mentors while also learning empathy. Younger children gain experiences in situations similar to family-based care, providing the best of both small and large group childcare experiences.